Pertness - Swiss Highland Metal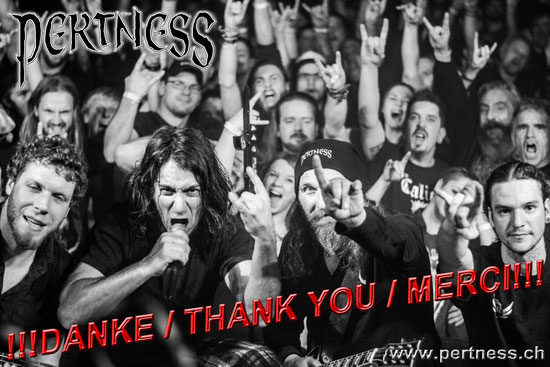 Current album "Metamorphosis" (Reviews here)
All CD's, Shirts and Hoodie Jackets are available in our Shop.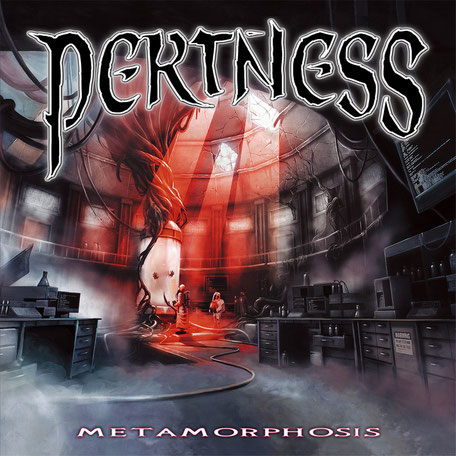 Official Video-Clip "Metamorphosis"
The new album "Metamorphosis" is officially released!
Pertness, the leading Swiss Metal band is back with another strike! Power, melodic Thrash, Celtic Elements and so much more you will hear in the new songs again.
"Metamorphosis" is the 4th album and the successful predecessors "Seven times Eternity", "From the Beginning to the End" and "Frozen Time" are still in our minds, because of the many positive feedback in the past. Fresh, riff based songs with the unique Pertness style dynamic sound make us feel great again!!!
TRACKLIST:
1. Metamorphosis
2. Fortress
3. Words Of Lies
4. Firestorm
5. Left Behind
6. I'm A Slave
7. Face To Face With Hell
8. Flying To The Sun
9. Waves Of Pain
10. There's A Storm In My Mind
Total Playing Time: 38:29 min
LINE-UP:
Tom Schluchter – vocals, guitars
Tom Zurbrügg – guitars
Marcel Bühler – bass
Tobi Hari – drums
Coverartwork: Jeremias Huber - https://www.artstation.com/jerry_tengu
PERTNESS @ PURE STEEL RECORDS
https://www.puresteel-records.com/bands/view/493/PERTNESS
"Metamorphosis" @ PURE STEEL RECORDS
https://www.puresteel-records.com/releases/view/595/Metamorphosis
Video of our German Fanclub (Song cutouts)
Official Video Clip "Frozen Time"
"Frozen Time Video" - Making of
Official Videos